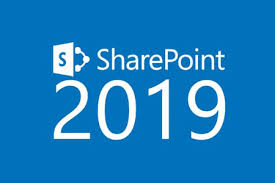 SharePoint was released in 2010 as a part of document management in Microsoft office. You can do collaborative work with others and share files easily. Furthermore, each member contributes and has an access based on their level. After that, Microsoft added improvement to create SharePoint as server, but only in closed network. It used internal network in company to share and collaborate. New SharePoint was introduced in 2016 with a feature called SharePoint online. It is the basis for the next 2019 version because Microsoft will give many features for this one.
What are new features in Microsoft SharePoint server 2019?
What do you get from Microsoft SharePoint Server 2019? This platform still retains basic feature, but few of them are not available. They are deliberately deleted because no longer relevant with recent demand. Besides, some features are improvement from previous one in order to get more reliable and effective accessibility. Here are some features in new SharePoint.
Update SharePoint online
SharePoint online becomes major concern as it has potential to expand. As server, it relies on real time collaborative using online network. The company can relocate server to online mode in order to expand accessibility. Employee and employer do not have to stay at office to work. Moreover, the project manager may create new task without all team member in one place. This is why Microsoft will expand SharePoint Online with other products, mostly Office 365.
Interactive homepage and navigation
SharePoint also gets new improvement on homepage and navigation. Microsoft develops interactive interface for homepage. You can find menus easily and have access to every projects and apps in this server. It is part of navigation feature alongside search engine. You can look for document, file, and project easily. Intuitive and interactive navigation helps users to work efficiently.
Library, list, and app
New libraries and lists in Microsoft SharePoint 2019 provide easy access. You can sort file and document based on specific term. The library creates simple query to let search engine finds file easily. SharePoint uses mostly apps from Microsoft. However, you can expand and customize those apps in order to fit into your own SharePoint server. It is not new feature, but receives update side by side with library and list aspects.
Large file support
With new SharePoint, you do not have to worry about large file anymore. This platform is capable to handle larger file without problem. It is good news because some projects involve video and audio files; even graphic design requires bigger capacity. Furthermore, SharePoint 2019 has improvements on communication site. The members can access file dynamically.
One drive integration
One drive was cloud storage provided by Microsoft. It came in handy to store files and user could access them anywhere. Today, one drive transforms into cloud computing platform. New SharePoint has integration feature on one drive. Besides online and cloud platform, on-premises users also have access to one drive. For your information, it becomes what people called as hybrid environment. Users can access files via cloud, but still in internal network.